Head over to the download section to get the latest RUIS for Unity version!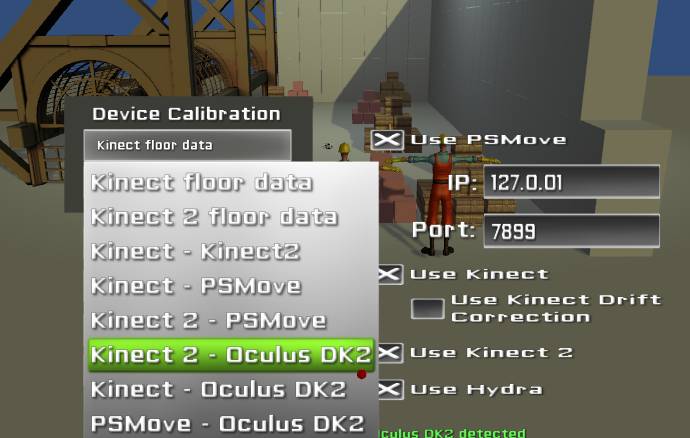 We have also added a process to calibrate the transformation matrix between several different sensor pairs (see above image). This enables to use Kinect 1, Kinect 2 (Win8 only), Oculus DK2, and PS Move in the same coordinate system even if the individual sensors have some distance between them or are oriented into different directions (the sensors' view frustums need to partially overlap though), In other words, if you have calibrated Oculus Rift DK2 and Kinect 2, the Kinect 2 avatar's head and body is correctly aligned with the head tracked position of Oculus Rift DK2 when you are using RUIS prefabs, and you will see your whole body in virtual reality!
There are still some issues that will be fixed for the next RUIS release. For example, Kinect 2 joint data is not smoothed yet, and the joints have a noticeable amount of jitter. The "Known issues" section in RUIS' readme file lists a few more rough edges.